Customers of Kopania u. Co.
Many customers use us in and around Berlin: From private customers to companies in the public sector. As a contracting partner of the Federal Foreign Office and the Bundeswehr, we are often responsible for Eastern European relocation, many of which are in Poland and Russia. Benefit from the experience we have gained in decades of cooperation.
References - a selection


Senior citizin residence Rosenhof Berlin
NOVA VITA residences
First Sensor AG
REANOVO sowie andere Hausverwaltungen
Freie Universität Berlin
studierendenWERK BERLIN
Seniorplace GmbH Wohnstift Otto Dibelius
IHK Berlin
GBSt Gemeinnützige Baugenossenschaft Steglitz eG
Archiv of the Max Planck Society
Federal Archives Berlin
Project: The relocation of the German Bundestag
From 5th to 30th July 1999, about 200 employees were working daily. By the end of the month, a total of 32,000 cubic metres of cargo in 11,216 containers needed to be transported from the Rhine to the Spree. This also included a number of in-house printers.
38.000

running metres of files

46.000

boxes of books

1.300

computers

3.400

artworks

3.800

offices

950

special rooms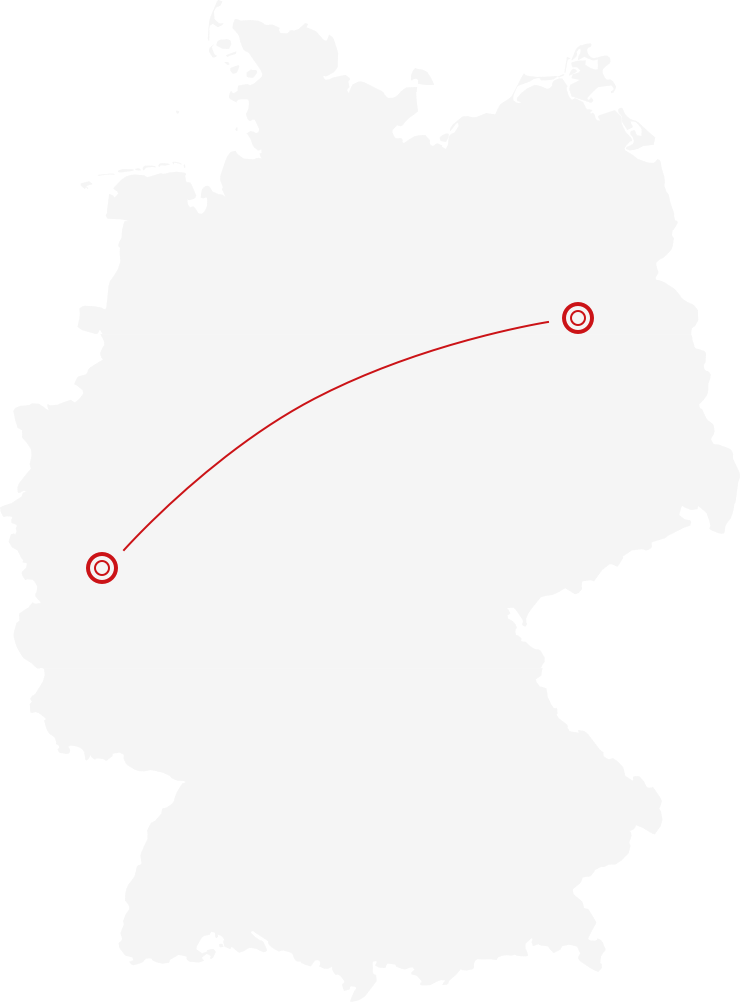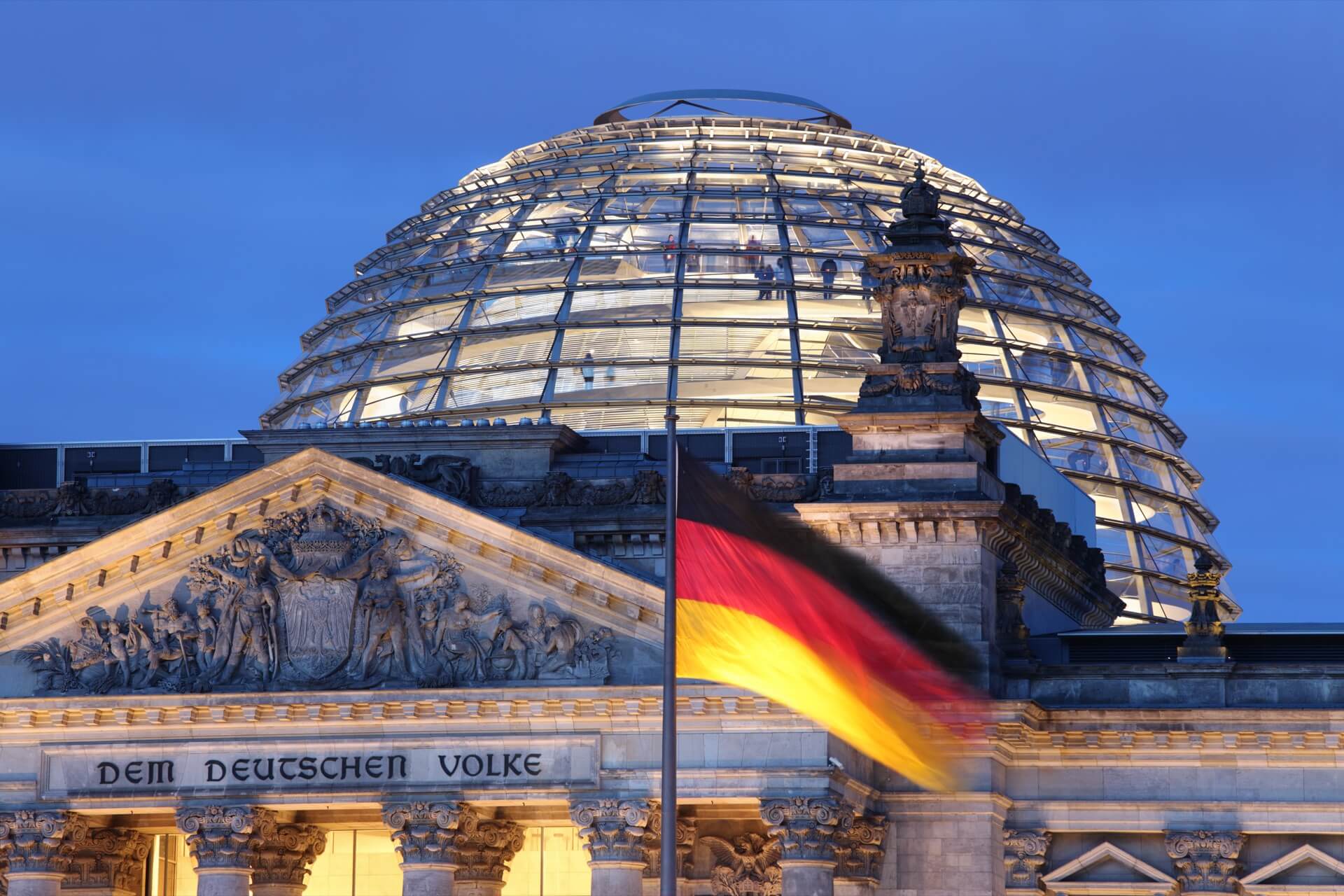 The renovated Reichstag in Berlin
The Bundestag is located in the Reichstag building, which had been extensively renovated and, with the dome of Sir Norman Foster, is considered as one of Berlin's landmarks. This is where the parliamentarians moved to with their entire administrative apparatus. Kopania took care of the relocation.
Gerhard Schröder congratulates confern
confern, a large relocation network with partners such as Kopania, was awarded the tender for the relocation of the Bundestag administration. Chancellor Gerhard Schröder can be seen here, thanking confern employees at the end of the successful project.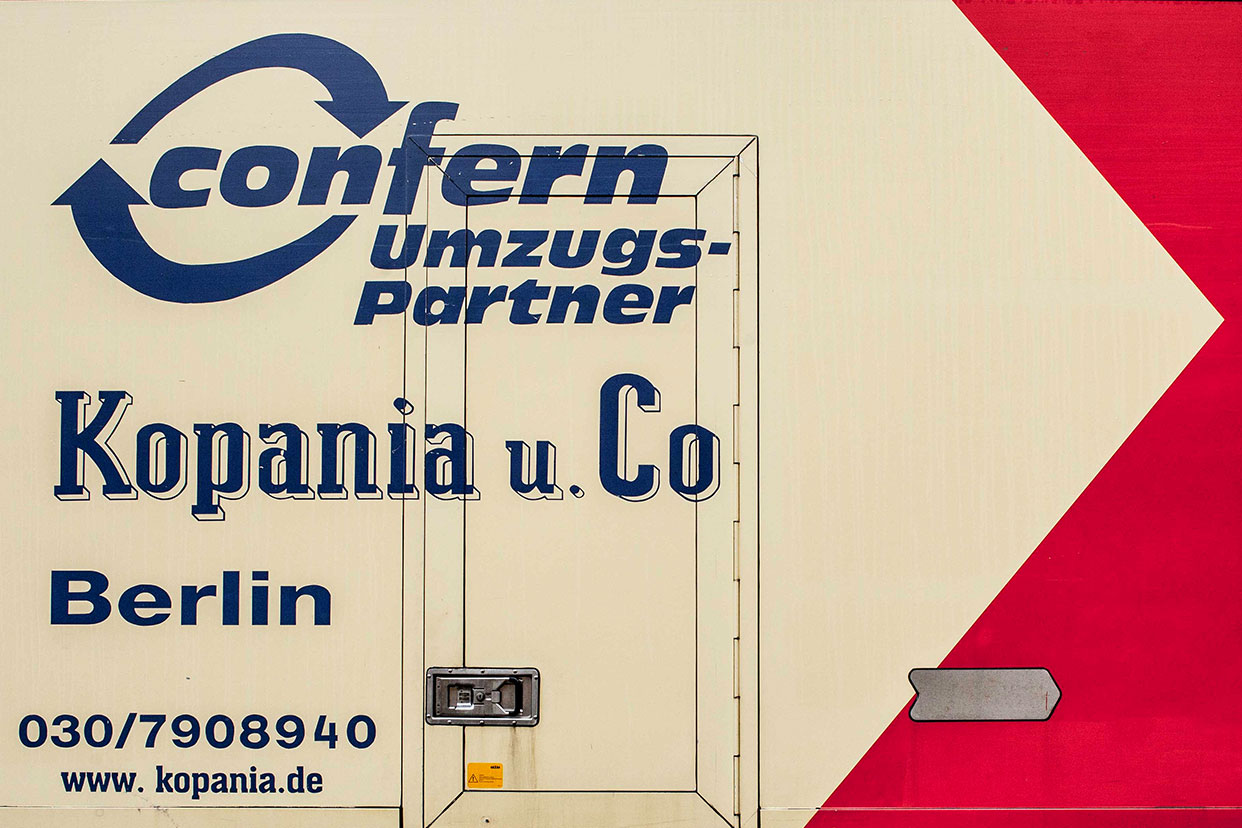 Kopania is a confern partner
For ecological reasons, railway was used as the main carrier. The relocation goods were loaded into containers and transported daily to Berlin in 19 special trains. Here, the goods were transported by truck to the 18 sites, which are available to the government and parliament.